Invisalign for Teens in Richmond Hill
At Richmond Hill Kids Dentistry and Orthodontics, our orthodontist can assess your teen's smile to see if Invisalign is a good orthodontic treatment option for their smile. 
Request An Invisalign Consultation
Clear Aligners Just For Teens
With Invisalign for teens you get the same clear, removable plastic aligners as treatment for adult but with additional features. 
Invisalign for teens is designed to meet the specific needs of teenagers who want straighter smiles.
They help to address the barriers that teens may face during orthodontic treatment to help keep them on track and make the treatment process as easy as possible.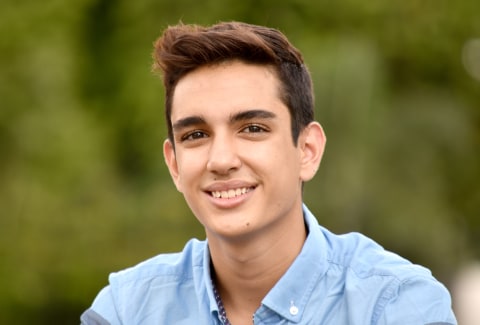 Compliance Indicators
Invisalign clear aligners for teens have compliance indicators on them. 
These are small blue dots that fade away after the aligners have been worn for two weeks to help teens stay on track with their treatment. 
Stageable Eruption Tabs
Invisalign clear aligners for teens come with stageable eruption tabs that provide space for second molars as they grow in.
These eruption tabs can help align the molars as they grow.
Replacement Aligners
Invisalign clear aligners for teens include six sets of replacement aligners. 
These help to reduce treatment delays and dental health problems that can result from lost or broken aligners.
New Patients Always Welcome
We're always happy to welcome new patients to our Richmond Hill dental practice, with or without a referral. 
Request Appointment
Location
Richmond Hill Kids Dentistry and Orthodontics
10 Headdon Gate #1,
Richmond Hill,
ON
L4C 8A2
CA
Phone Number
Hours
Monday:

09:00 am - 06:00 pm

Tuesday:

08:00 am - 06:00 pm

Wednesday:

08:00 am - 05:00 pm

Thursday:

08:00 am - 05:00 pm

Friday:

08:00 am - 02:00 pm

Saturday:

Closed

Sunday:

Closed
Navigation