At Richmond Hill Kids Dentistry and Orthodontics, our orthodontist can assess your child's smile to see if Invisalign First clear aligners are a good orthodontic treatment option for them. 
Invisalign First
Invisalign First aligners are clear, removable orthodontic appliances that are designed to straighten children's teeth as they grow.
Invisalign First can be used to correct arch development and expansion issues, tooth spacing irregularities, crowding, and protrusions. In general, it can also help change the overall appearance of the smile.
Invisalign First guides the teeth into the correct positions which may lessen or eliminate the need for more extensive or invasive orthodontic treatment when they are older.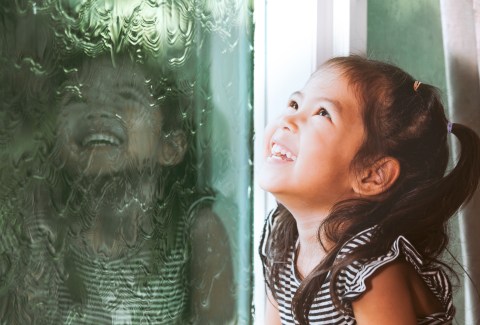 Invisalign First Benefits for Kids
Invisalign First is a great alternative to traditional orthodontic treatment for children because it is:
Designed to treat a broad range of teeth straightening issues in growing children, from simple to complex, including crowding, spacing, and narrow dental arches.
Removable for easy hygiene, making it easier for growing children to brush and floss.
Designed for comfort – no friction from brackets or poking wires.
How Invisalign First Works
Invisalign First expands and contours your child's jawline via a process called dental arch expansion.
It involves applying pressure to the teeth over an extended period of time to increase the width of the dental arch.
During treatment, the device will shift your child's teeth into their new positions. Depending on the nature of your child's misalignment, they may require either a pair of aligners (for both the upper and lower jaw) or just one aligner.
New Patients Always Welcome
We're always happy to welcome new patients to our Richmond Hill dental practice, with or without a referral. 
Request Appointment
Location
Richmond Hill Kids Dentistry and Orthodontics
10 Headdon Gate #1,
Richmond Hill,
ON
L4C 8A2
CA
Phone Number
Hours
Monday:

09:00 am - 06:00 pm

Tuesday:

08:00 am - 06:00 pm

Wednesday:

08:00 am - 05:00 pm

Thursday:

08:00 am - 05:00 pm

Friday:

08:00 am - 02:00 pm

Saturday:

Closed

Sunday:

Closed
Navigation