Dental bonding is a cosmetic treatment often used by our dentists at Richmond Hill Kids Dentistry and Orthodontics to repair minor chips and discolourations in tooth enamel.
Request Appointment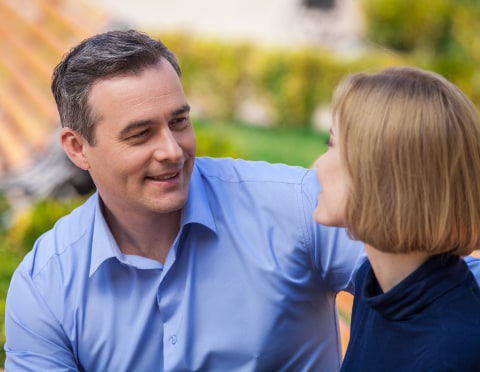 Repair Your Smile
Dental bonding is a cosmetic dental procedure where your dentist uses a tooth-coloured composite material to repair chipped or discoloured teeth to help your smile look natural and smooth. It can also be used to close gaps between teeth or to alter tooth shape and colour.
It is called dental bonding because the composite material used literally bonds to the natural tooth. Your dentist will be sure to choose the composite resin that best matches the colour of your natural teeth so that it blends in.
The Bonding Procedure
Dental bonding is a minimally invasive process where tooth-coloured composite material is applied to a tooth, sculpted into shape, hardened and then polished.  
Your dentist will begin by applying the composite in layers using a light to harden each layer. After the last layer is hardened, your dentist will shape and polish it to form your tooth. The finished tooth looks natural and smooth.
Benefits of Bonding
Dental bonding is ideal for minor cosmetic work and may also be used to fill small cavities.
If you have a dental issue like a cracked, discoloured or gapped tooth, dental bonding may help address it.
While it isn't appropriate in every situation, bonding can be a quick and relatively inexpensive way to help alter your smile. 
New Patients Always Welcome
We're always happy to welcome new patients to our Richmond Hill dental practice, with or without a referral. 
Request Appointment
Location
Richmond Hill Kids Dentistry and Orthodontics
10 Headdon Gate #1,
Richmond Hill,
ON
L4C 8A2
CA
Phone Number
Hours
Monday:

09:00 am - 06:00 pm

Tuesday:

08:00 am - 06:00 pm

Wednesday:

08:00 am - 05:00 pm

Thursday:

08:00 am - 05:00 pm

Friday:

08:00 am - 02:00 pm

Saturday:

Closed

Sunday:

Closed
Navigation