Hygiene & Prevention for Kids in Richmond Hill
What is Preventive Dental Hygiene?
Regular dental visits at Richmond Hill Kids Dentistry and Orthodontics, combined with a good oral health care routine at home, are important parts of preventive dental hygiene.
Preventive hygiene practices can help your child prevent any dental issues from developing and keep their smile healthy today and into adulthood. Regular dental visits allow our pediatric dentists to address any early concerns and educate parents in proper maintenance of oral health and development.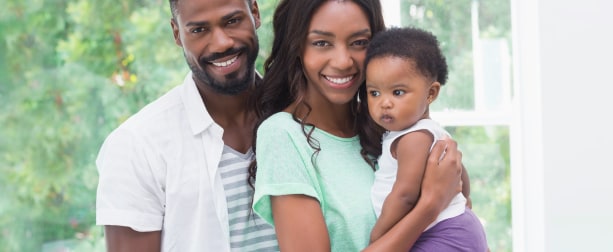 Canada Dental Benefit for children under 12
Starting in December 2022, eligible families that do not have dental insurance can receive up to $650 per child to cover dental expenses, depending on household income. Eligible services include oral surgery and diagnostic, preventative, restorative, endodontic, periodontal, prosthodontic, and orthodontic services.*
Household Income
Maximum Annual Benefit
per Child**
Under $70,000
$650
$70,000 to 79,999
$390
$80,000 to $89,000
$260
You can apply for the benefit through the CRA. To find out if you are eligible, visit the Government of Canada website.
*Services are subject to change, as indicated by the government of Canada.
**Benefit coverage amount is subject to adjustment, as indicated by the government of Canada.
Regular dental appointments are just as important for children as they are for adults.  At

Richmond Hill Kids Dentistry and Orthodontics

, our pediatric dentists are here to help keep your child's smile healthy.

Request Appointment

Regular Dental Visits Children should visit the dentist at least every six months to help prevent problems from developing, and to catch and t...

Read more »

The pediatric dentists at 

Richmond Hill Kids Dentistry and Orthodontics

provide dental sealants to the molars to help prevent cavities from developing in children.

Request Appointment

How Dental Sealant Work In many cases, it is nearly impossible for children to clean the tiny deep and narrow grooves on the chewing surfaces of their back teeth (molars). This may result i...

Read more »
New Patients Always Welcome
We're always happy to welcome new patients to our Richmond Hill dental practice, with or without a referral. 
Request Appointment
Location
Richmond Hill Kids Dentistry and Orthodontics
10 Headdon Gate #1
Richmond Hill
ON
L4C 8A2
CA
Phone Number
Hours
Monday:

09:00 am - 06:00 pm

Tuesday:

08:00 am - 06:00 pm

Wednesday:

08:00 am - 05:00 pm

Thursday:

08:00 am - 05:00 pm

Friday:

08:00 am - 02:00 pm

Saturday:

Closed

Sunday:

Closed
Navigation