The pediatric dentists at Richmond Hill Kids Dentistry and Orthodontics provide dental sealants to the molars to help prevent cavities from developing in children.
Request Appointment
How Dental Sealant Work
In many cases, it is nearly impossible for children to clean the tiny deep and narrow grooves on the chewing surfaces of their back teeth (molars). This may result in the accumulation of plaque and bacteria, eventually causing cavities. 
When a sealant is applied, these grooves and crevices on the biting surfaces of the tooth disappear as they are filled with a liquid that is flowed into grooves and then hardened into a (BPA-free) plastic.
When the grooves are sealed, food, plaque and bacteria can no longer get stuck in them, and cavities on the chewing surfaces of the teeth are much less likely to occur.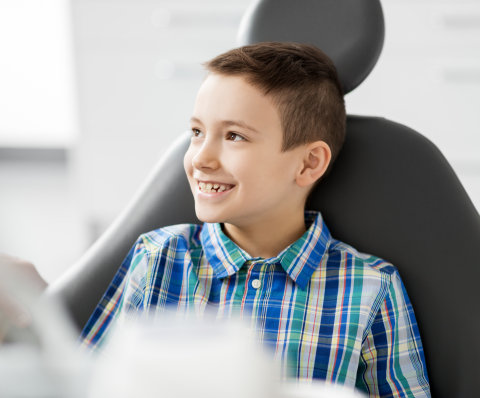 New Patients Always Welcome
We're always happy to welcome new patients to our Richmond Hill dental practice, with or without a referral. 
Request Appointment
Location
Richmond Hill Kids Dentistry and Orthodontics
10 Headdon Gate #1,
Richmond Hill,
ON
L4C 8A2
CA
Phone Number
Hours
Monday:

09:00 am - 06:00 pm

Tuesday:

08:00 am - 06:00 pm

Wednesday:

08:00 am - 05:00 pm

Thursday:

08:00 am - 05:00 pm

Friday:

08:00 am - 02:00 pm

Saturday:

Closed

Sunday:

Closed
Navigation