At Richmond Hill Kids Dentistry and Orthodontics, our pediatric dentists offer oral sedation for children who are apprehensive, very young, or those with special needs, to reduce any anxiety or discomfort.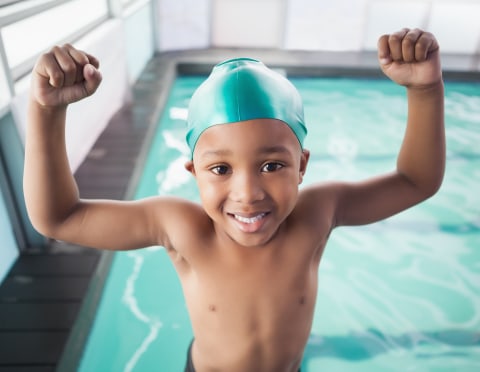 Oral Conscious Sedation
For young patients who are slightly more anxious, uncooperative or need to undergo an uncomfortable procedure, oral sedation is a great option.
Oral sedation uses a variety of medications that all achieve a similar sedative effect. Our pediatric dentists will discuss the appropriate oral sedative for your child with you ahead of time, and together you'll make a decision based on your child's needs.
These oral medications provides more anxiety reduction than nitrous oxide (laughing gas) alone and are often used in conjunction with laughing gas.
How Oral Sedation Works
Oral sedation is a medication taken by mouth or through the nose as soon as your child arrives at the appointment.
The medicine usually takes up to 20 minutes to work. Once administered your child may be drowsy, and on rare occasions fall asleep, while remaining conscious.
Many oral conscious sedation patients don't remember anything at all about their treatment, and the medications typically take 2 to 6 hours to wear off.
Benefits of Oral Sedation for Kids
No memory of undergoing the procedure
No sense of time while under sedation
No sense of smell or sound
No fear or anxiety during treatment
New Patients Always Welcome
We're always happy to welcome new patients to our Richmond Hill dental practice, with or without a referral. 
Request Appointment
Location
Richmond Hill Kids Dentistry and Orthodontics
10 Headdon Gate #1,
Richmond Hill,
ON
L4C 8A2
CA
Phone Number
Hours
Monday:

09:00 am - 06:00 pm

Tuesday:

08:00 am - 06:00 pm

Wednesday:

08:00 am - 05:00 pm

Thursday:

08:00 am - 05:00 pm

Friday:

08:00 am - 02:00 pm

Saturday:

Closed

Sunday:

Closed
Navigation