At Richmond Hill Kids Dentistry and Orthodontics our pediatric dentists offer sleep dentistry (general anesthesia) by a certified anesthesiologist to help children get the dental care they need.
Request Appointment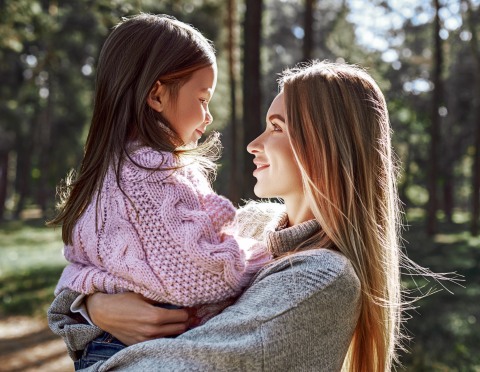 General Anesthesia
General anesthesia is a controlled state of unconsciousness that eliminates awareness, movement and discomfort during dental treatment. All of your child's treatment needs will be completed while they are asleep in one appointment.
Sleep dentistry may be beneficial for children with extensive dental needs and for children who cannot get the treatment they need safely while awake.
This method of dental sedation can be helpful for children requiring significant surgical procedures, children with special needs, and very young children who cannot sit still during a dental procedure. 
How Sleep Dentistry Works
At Richmond Hill Kids Dentistry and Orthodontics, we offer general anesthesia both in our office and in a hospital setting at Mackenzie Health Hospital in Richmond Hill.
In either setting, your child's treatment will be performed by a pediatric dentist, and a certified anesthesiologist will provide the anesthesia and monitor your child throughout the procedure.
When done in the office, you will be billed by the anesthesiologist for the general anesthesia. When the anesthetic is provided at Mackenzie Health, the costs related to the provision of the anesthetic are covered under OHIP.
Benefits of Sleep Dentistry for Kids
Your child can sleep through an entire dental appointment.
Your child will experience no pain or discomfort during their dental procedure. 
Your child will not remember anxiety producing noises or smells including injections or drilling.
Your child will have no problems with their gag reflex or keeping their mouth open for an extended period of time.
Complex dental treatments usually requiring multiple appointments can be completed in one visit.
New Patients Always Welcome
We're always happy to welcome new patients to our Richmond Hill dental practice, with or without a referral. 
Request Appointment
Location
Richmond Hill Kids Dentistry and Orthodontics
10 Headdon Gate #1,
Richmond Hill,
ON
L4C 8A2
CA
Phone Number
Hours
Monday:

09:00 am - 06:00 pm

Tuesday:

08:00 am - 06:00 pm

Wednesday:

08:00 am - 05:00 pm

Thursday:

08:00 am - 05:00 pm

Friday:

08:00 am - 02:00 pm

Saturday:

Closed

Sunday:

Closed
Navigation